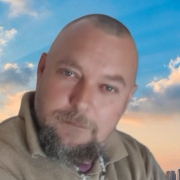 ARCADIAN
Psychic | Astrologer
"Top International Psychic & Astrologer with 25 years experience"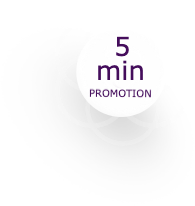 About me
LGBTQ Friendly - From a very young age I knew i was different as i had been born with a natural ability to be intuitive and heal others.I often attracted poltergeists to me and had to deal with them pulling off my sheets and throwing me against walls. When I was 16 I made an oath to help heal others and give my life to deciphering where people were in their life and how to help them find their correct path to fulfill their destiny.

As a avid scholar of Tarot, Astrology, I-Ching and Ruin Stone Philosophy I removed myself from society and with my family moved to a rural farm in Africa without television or radio for 12 years. It was here that I also studied the ways of an Inyanga - Traditional Healer / Shaman. Coupled with my gift I enjoyed the journey living side be side with both farm and wild animals and reptiles. My farm was a rescue farm and all animals were treated with love, respect and dignity. I worked with the natural plants in the area to be used as medicine.

During this period of my life I became known as the barefooted executive. I would conduct business only in bare-feet and the indigenous community appreciated my humble approach. I am well studied in all major religions and believe that love is the only way to face the problems we have in life. You cannot face hate with hate.

I can offer you easy solutions to any problem that you face in life - using the tarot and intuition from the Heavenly Realms and the Akashik Records of Time. There is no problem too big and I am experienced with all aspects of relationships, business and marriage. Bring me your problems and lets work together with them in a loving a cherishing way. Let us fix toxic relationships that have gone bad, let us fix your marriage, lets gets your business back on track.

No miracle is greater than another. I will give you the tools you need psychologically to turn your life around and provide you with answers to the most taxing questions. I can bring relief to your inner pain.
I am a Qualified Life Coach with Many Years of experience as a Psychic Advisor and Traditional Healer in Africa, with the aid of Crystals and the Tarot, we can bring guidance where it is needed most with-in your life.
I assist those that are willing to manage their wise-mind, their thinking/thought processes to get the most out of Life.

QUALIFICATIONS:
Institute : Achology - Academy of Modern applied Psychology
Certification: Cognitive Behavioral Therapy Practitioner
My Language
English
My Expertise
Psychic Reading
Tarot Reading
Love Psychics
Fortune Telling
Astrology Reading
Career Psychics
Life Coaching
Traditional Healing
Top Rated🥇
Psychic Mediums
My Tools
Runes
Astrology Chart
Tarot cards
Numerology
I-Ching
Crystals
Pendulum
Oracle Cards
Intuition
Psychic awareness
Energetic Connection
My Abilities
Clairvoyant
Empath
Clairsentient
Psychic
Inyanga