GAIL
Psychic Mentor
"Will give you practical advise while sending Reiki healing during our session"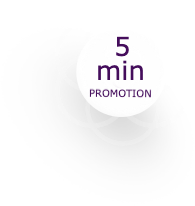 About me
I was drawn to the Tarot and Oracle from an early age and have been reading cards for around fifteen years.
I am clairaudient and come from a family of clairvoyants and empaths.
I have an interest in many forms of divination, but my intuition is my gift. I am very sensitive to energy. I was raised Christian but my deeper roots are Pagan. I have a keen interest in Buddhism, Wicca and many other religions.
I have been studying different areas of Life Coaching for over six years and consider these studies as an ongoing pursuit. I studied Usui ryoho Reiki nine years ago and got my Master attunement four years thereafter.
I am a fiction author and have so far published two novels.
I am passionate about all forms of natural healing including herbalism and nutrition. I am also a qualified nutritionist.
My goal for your reading is to find the problems in your life and help you solve them and move forward in a positive way.
My Language
English
My Expertise
Top Rated
Psyc Therapists & Mentors
ALL OUR ADVISORS
Relationships
Life Coaching
Tarot Reading
Money & Career
The TOP 10 Rated
Chat Reading
Trauma
Depression
Anxiety
My Tools
Oracle cards
Tarot cards
My Abilities
Empath
Psychic
Reiki Master