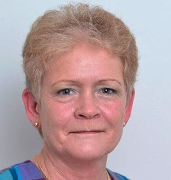 KYLIN
Psychic Life Coach
"Sensitive & caring, answers & guidance on all your concerns"
About me
Are you struggling to keep your relationship alive or do you suffer from repeat patterns in relationships, where you always seem to come off second best? Do you have career issues like getting overlooked for a promotion or want to find a new job? Are you ready to take the next step with your business, start one or earn extra income on the side?
If these, or any other life-changing concerns are blocking your progress or draining your resources I can help.
I'm a qualified life and small business coach as well as an Intuitive, Empath with Clairsentient and Claircognizant Psychic gifts. I use the Tarot and Oracle cards, your Date of Birth, and Delphi Dice to interpret messages from beyond for you - depending on the amount of time you're able to spend with me.
During a one hour session we can identify the source of your concern and explore the options you have to change your circumstances and open up new avenues for growth in your life.
To book a short reading or consultation with me you can click the orange button below, follow the prompts and I'll meet you on the other side.
If I'm not online right now, you can still book the reading and we'll call you back, or you can get me on Chat (only available on paid readings).
I'm really looking forward to helping you break through the barriers that are holding you back in life.
My Language
English
Afrikaans
My Expertise
Love & Relationships
Money & Career
Life Guidance
Fortune Telling
Tarot Reading
Psychic Reading
Top Rated🥇
My Tools
Tarot cards
Intuition
Psychic awareness
Energetic Connection
My Abilities
Empath
Clairsentient
Psychic
Life Coach