Marené
Psyc Therapist
"I will accompany you, step by step, on your journey of self discovery"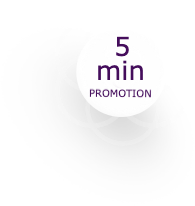 About me
My HPCSA No: PRC0030040
I am a registered counsellor in South Africa. My academic career was driven by my humanitarian outlook on life, and my passion for others was reinforced throughout my academic experience. All my college degrees are based on the development and well-being of others.
I have a Bachelor's degree in Humanities, an Honors degree in Educational Psychology and a Master's degree in Counselling Psychology. I am also registered with the HPCSA as a counsellor. I also attended the 2021 SWPA (Southwestern Psychological Association) Conference in San Antonio, USA. Where I did a Poster Presentation based on my Master's Thesis.
Furthermore, I have had various practical experiences, which started in South Africa and continued in the United States. These experiences include emotional and academic support for youth with learning disabilities, presenting workshops on various social issues, and providing individual, couples, and family counseling.
Growing up in a country where mental health services are not readily available to everybody as well as the fact that the majority of people's basic needs are not met, encouraged me to become an advocate for those in need.
Being able to contribute to society in a way that can provide people with more information related to their behavior, thoughts and feelings is such an honor. As a counselor, I have developed the necessary skills that make me an effective resource to others:
These include, for example, being approachable, reliable, providing emotional stability, being trustworthy, and being someone who not only listens to what is being said but how something is said as well as reading body language, mood, as well as tone of voice and responding effectively.
My Language
English
Afrikaans
My Expertise
Psych Therapists & Mentors
ALL OUR ADVISORS
Trauma
Couples Therapy
Anger Management
Family Counselling
Depression
Anxiety
Abuse
Grief
Top Rated
My Tools
Cognitive Behavioral Therapy (CBT
Attachment-Based Therapy
Cognitive Behavioral Therapy (CBT)
Mindfulness Therapy
Narrative Therapy
Solution-Focused Therapy
Trauma-Focused Therapy
Existential Therapy
Acceptance and Commitment Therapy (ACT)
My Abilities
BA Humanities
BEd (Hons) Educational Psychology
MSc Counselling Psychology