SINE
Sangoma | Medium
"My gift is way BIGGER than me!"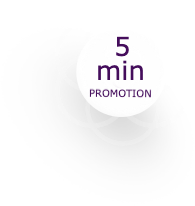 About me
Camagu Kuwe Mntu'Omdala I an initiated traditional healer, Prophet and medium.
I have undergone training in: Mnguni Mndawu Msotho IsiThunywa
My prayer is for my gift to reach those who will receive healing from it- my spirit would then be at ease knowing I served my purpose.
My beautiful gift is a generational gift in my blood line, and in my time, I was the chosen one to continue with the work. Because of this reason- I am humble and very honest in my readings because I work with those before me.
I offer the rare skill of 'UkuFemba' which is a deep dive into the spirit uplifting physical and psychological issues from the root. This is also a method I use to divine with a person's ancestors directly to achieve the best healing possible for each person.
There is still so much to learn as my gift is waay BIGGER than me!
My Language
English
Zulu
Xhosa
My Expertise
Top Rated
Relationships
Money & Career
Psychics & Mediums
Life Coaching
Fortune Telling
Traditional healers
ALL OUR ADVISORS
Chat Reading
My Tools
Psychic awareness
Bones
My Abilities
Medium
Sangoma
Inyanga