BIANCA
Psychic
"Honest and straightforward reading everytime"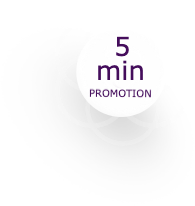 About me
Hello Beautiful Soul and Thank you for visiting my profile.
Need some guidance through personal, relationship, financial, career or any other aspect of your life?
Contact me! Together we will find the root cause of this situation and determine the solutions for all you need to know to get a better understanding of why you are facing these challenges and what you can do to move forward.
I am from Johannesburg, Im a messenger, a tool the higher beings use to get the message out there I've been in tune with my intuition from a very young age but I only came to understand what I was called to do about 10 years ago.
I've studied Hypnotherapy, Spiritual Hyponosis, Reiki, Mediumship, Angel Channeling, Crystal healing, numerology and astrology.
My passion is to share what I have learned over the years with everyone that I cross paths with. My soul honours your soul, I honour the light, love, the truth and beauty within you. We are united, we are the same, we are one.
If I'm not online at the moment you can still book a reading and support will contact you as soon as I'm online.
My Language
English
Afrikaans
My Expertise
Top Rated🥇
Love Psychics
Career Psychics
Life Coaching
Fortune Telling
Tarot Reading
Psychic Reading
My Tools
Pendulum
Oracle cards
Tarot cards
Crystals
Intuition
Psychic awareness
Energetic Connection
My Abilities
Empath
Psychic